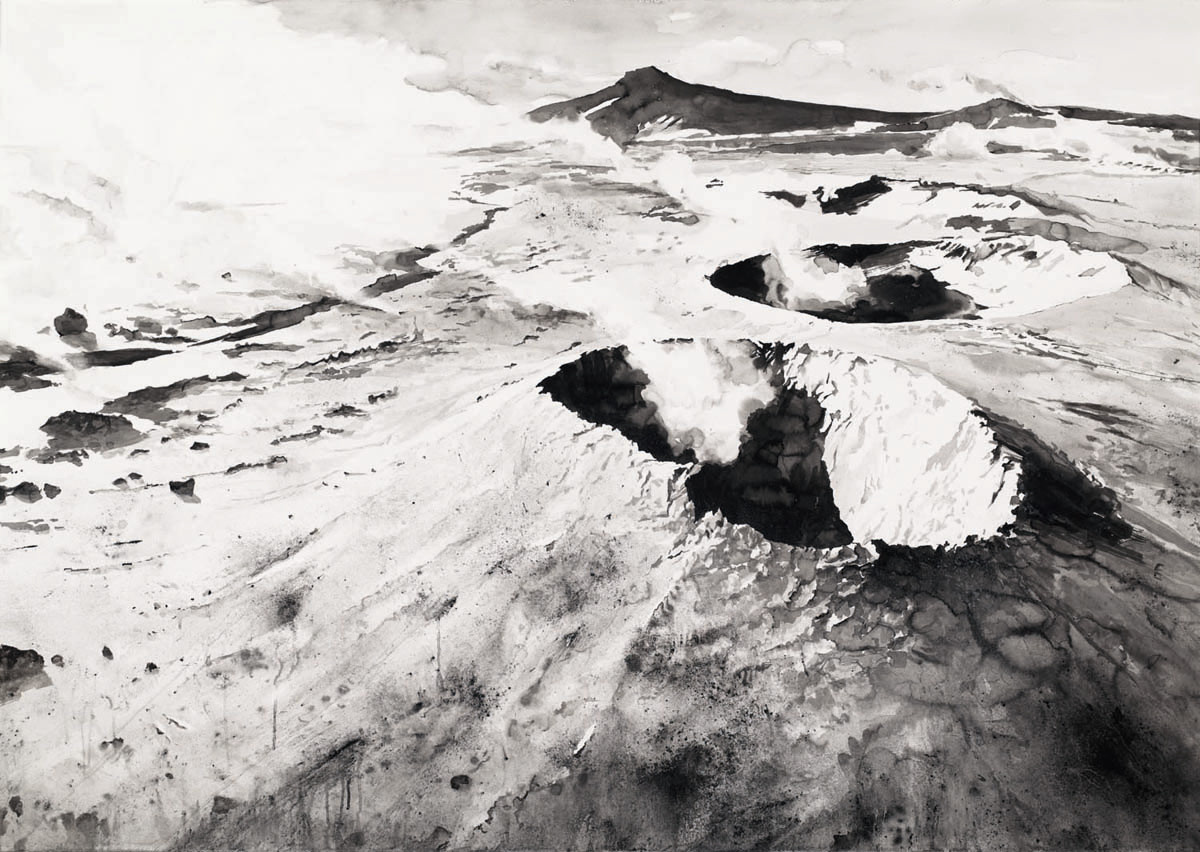 Emma Stibbon RA,
Hverir, Iceland.
Photo taken from The Royal
Academy of Arts
Plunging straight into the interview, Theo Miller asked Emma Stibbon what inspires her work. Her response immediately conveyed her personality as she explained that she's driven most by the urge to communicate.
Emma has always had a love of drawing and an interest in changing landscapes. Both are combined in her art.
"A lot of your work could be seen as quite dark, is this what you like to create?" a member of the audience asked.
Stibbon continued by explaining that Berlin, a place which has

been the source for

many of her works, is a beautiful and exciting city, but like any other also has real traumas.
Stibbon

's

work is a wake

-

up call.
Stibbon is currently in talks with project pressure, a charity that works with artists around the world. Their aim is to give audiences a wider understanding of the world.
Meanwhile Emma's work continues to draw her to new places. S

he is

excited to at the prospect of explor

ing

the Himalayas later this year.
Megan Louise