Vinay Patel's appearance at the Cultural Exchanges festival yesterday seemed humble, in contrast to the festival brochure's picture of him decked out in a polka shirt and blue suit. And that's just what he was, during the talk with Kathleen Bell (a lecturer at DMU): humble.
Despite making a "meteoric rise" in his career through the BAFTA-nominated drama film Murdered By My Father (2016) he said, "I'm not confident enough in what I do to be more involved" when asked about the process of producing films from his scripts.
However, he remained confident in his idea of what theatre is and what film is.
"Writing for theatre is changing in terms of what you can do with it ... when writing for theatre, the main unit of meaning is in a line. But in film, it's in the juxtaposition of two images." Despite his own comment that this statement was "wanky," I found it refreshingly introspective.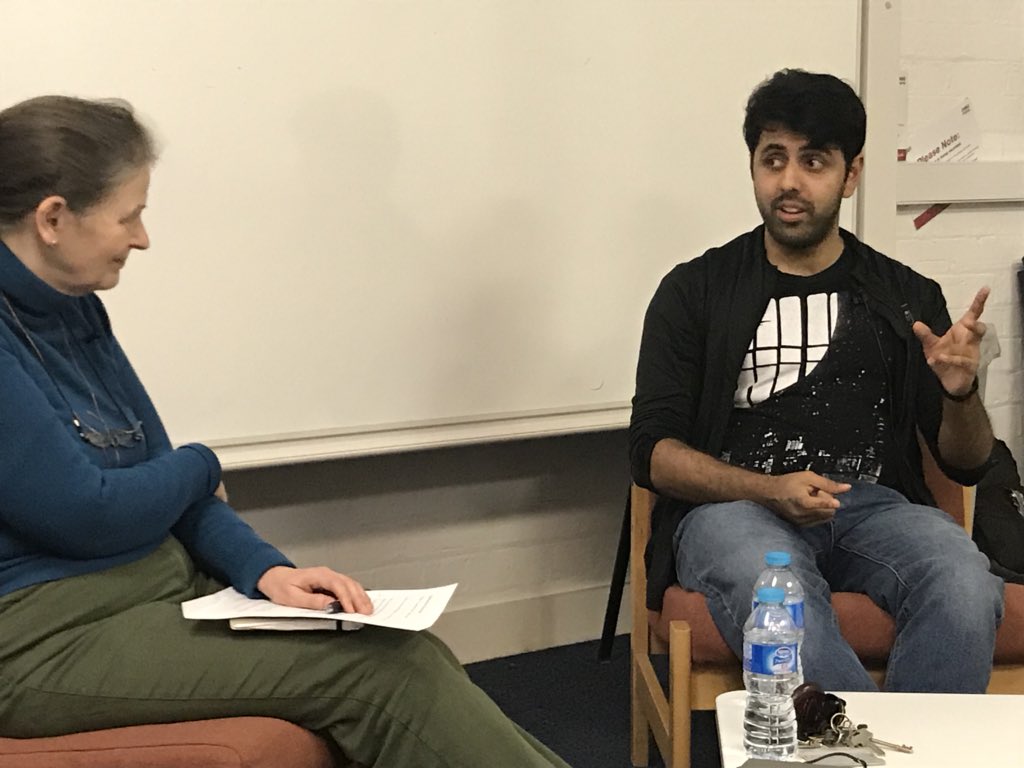 Coming from someone who claims that writing was "the only thing [he] could do" at school, I'd say Patel is certainly meteoric.
"Theatre is the purest form of expression," he said in response to one question from the audience.
His one complaint about the theatre industry is that "it's dominated by people with lots of money." He suggested that if this wasn't so, presentation of characters and topics addressed in plays would be more diverse, and in turn audiences would be more diverse.
Interested in Vinay Patel's next play? Coming this September is his 'An Adventure.'
Book your tickets now for its run at London's Bush Theatre.t the Bush Theatre now!
G.E. Knight