"Writing a script at home in your pants with your two cats is what success looks like!" - To all those aspiring writers out there…well you heard it here first.
De Montfort University was treated to a conversation by the very entertaining writer that is Vinay Patel. Vinay talked to Kathleen Bell and the audience about the ten years that led to his meteoric rise in screen and play-writing, as well as telling us briefly about his two beloved cats!
From a young age, Vinay wrote short stories, whilst watching Star Trek at the end of his father's bed. This is where his love for writing began.
Murdered by My Father was his big break, but if it wasn't for his Agent seeing the potential, he would have turned it down. The television drama ended up being nominated for three BAFTAS, which was a surreal moment in his life - even if his Grandma thought he looked like a waiter!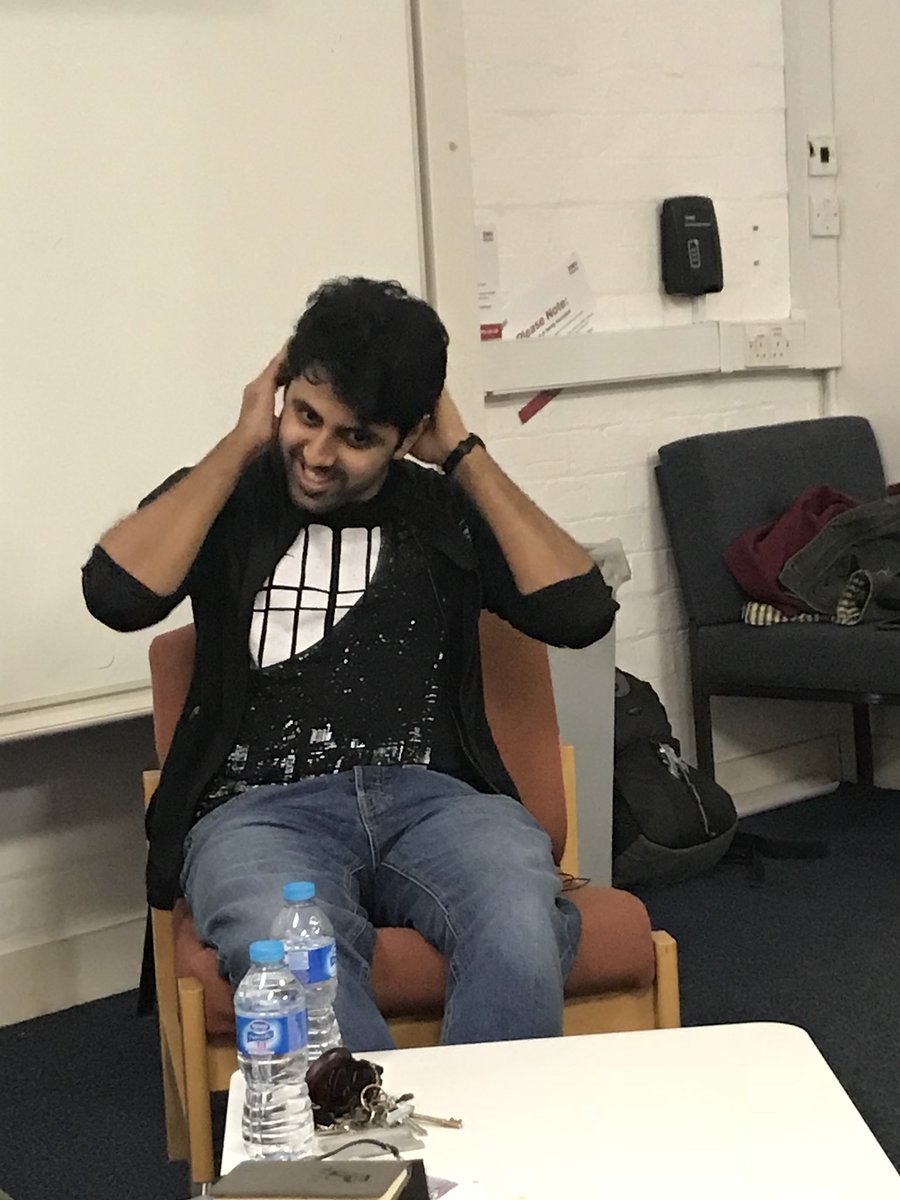 Some advice that everyone took away with them was that the audience is an important factor when it comes to writing. Vinay stated himself with his witty humour -

"If you don't care about your audience, write a diary

!"
Most of Vinay's upcoming work is under wraps. However he did let us know that one of his current TV projects is in the crime and detective genre. This year's plans also include going back into directing.
Lauren Irish